Last Updated on November 3, 2023 by Rick Spiegel
Are you planning a vacation this year? If yes, you should visit Florida once if you have never been here. You will find the best vacation spots in Florida that can help you create memorable moments. Florida is known for its amazing beaches, warm climate, and lush vegetation. People living here are very welcoming. Here, you can roam around on a budget. So, what are you waiting for? Read the information below and pack your bags for a memorable vacation with your family or friends.
List of Best Vacation Spots In Florida – Tourist Attractions
Here is a list of the best vacation spots in Florida that will help you know about the main tourist attractions. With the help of the given list, you can filter out the best places and save a lot of time. So, look below and see what the list has for you.
Crystal River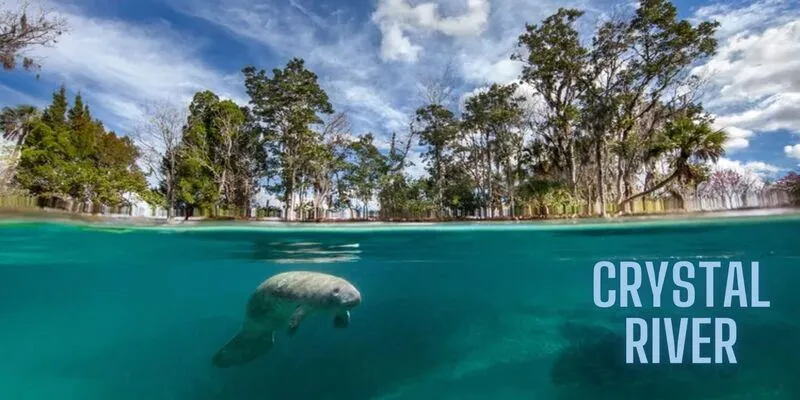 Crystal River is located on the western coast of Florida. Tourists know this place for its world-class fishing. Each year, many tourists come here from all over the globe. Crystal River offers many fun activities like fishing, swimming with manatees, hiking, kayaking, and experiencing wildlife parks. Just because of its warm water, many manatees attract to this river. Manatees are mammals, also known as sea cows, with whom you can play and swim.
Dry Tortugas National Park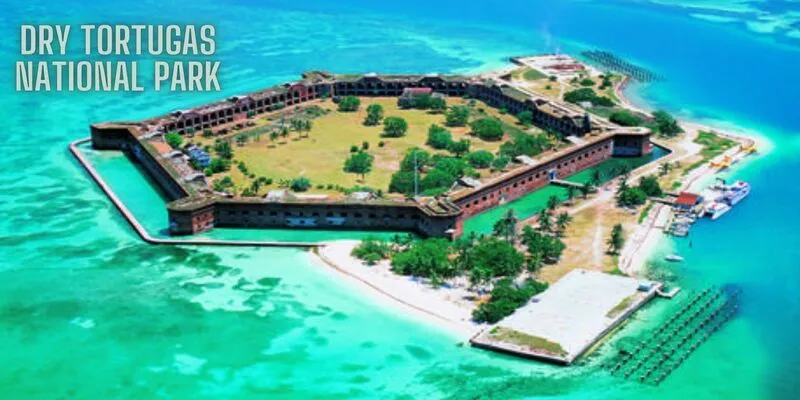 The Dry Tortugas National Park is famous for its wildlife viewing opportunity and premier snorkeling. Here, you will find 30 coral species, 5 kinds of turtles, and also around 300 species of birds. Among nature lovers, this seven-island park is very famous. If you explore the 19th-century coastal fortress, Fort Jefferson, you can even hire a personal travel guide. The 19th-century coastal fortress Fort Jefferson is situated on Garden Key. Additionally, you can go over here with the help of boats or seaplanes. You must pay 15 USD as an entry fee when you reach here.
Miami Beach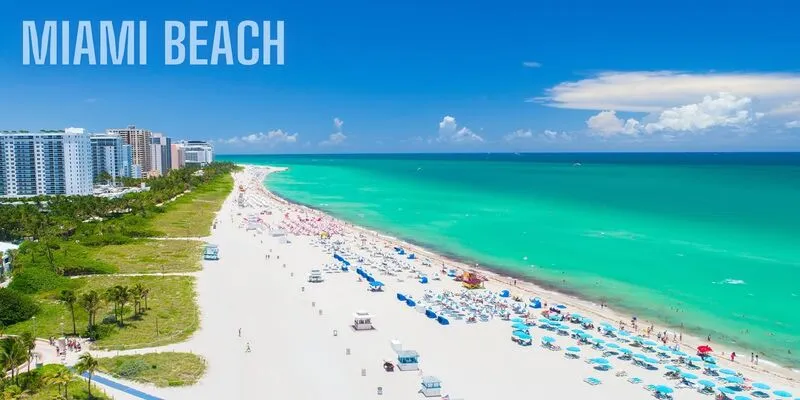 When the word "Miami" comes to your mind, you must think about the beach. On the very popular Miami Beach, you will see golden sands, sparkling water, excellent hotels, many tourists, colorful and enjoyable nightlife, glamour, and much more. Miami Beach has much to serve you besides the sun and sand. Not just this, you can even enjoy the best dining experience over here. It is one of the best vacation spots in Florida. You can come here with your family or friends and collect memorable pictures.
Naples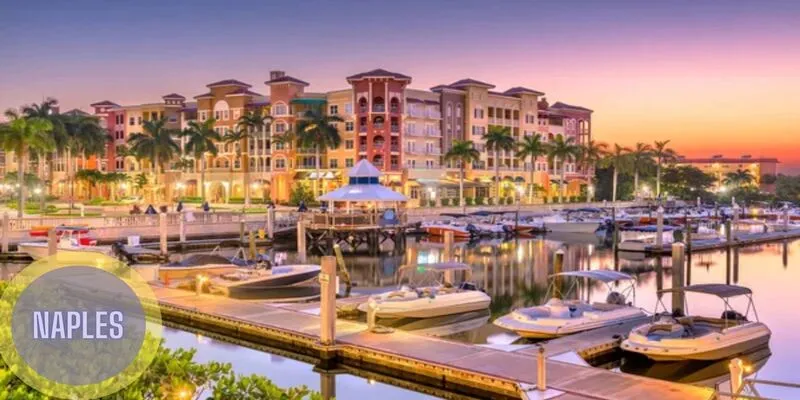 Naples is a beautiful city in Florida known for relaxation and luxury. This spot is well-renowned for its Third Street South, Incredible golf courses, High-end shops, Gourmet restaurants abound, Fifth Avenue South, and also Sugar-white sand beaches. Lovers of Flaura and Fauna can get different experiences in Clam Pass Park, Naples Zoo, and also Naples Botanical Garden. Also, don't forget to visit the Baker Museum. Here, you will find a lot of impressive and unique artwork.
Clearwater Beach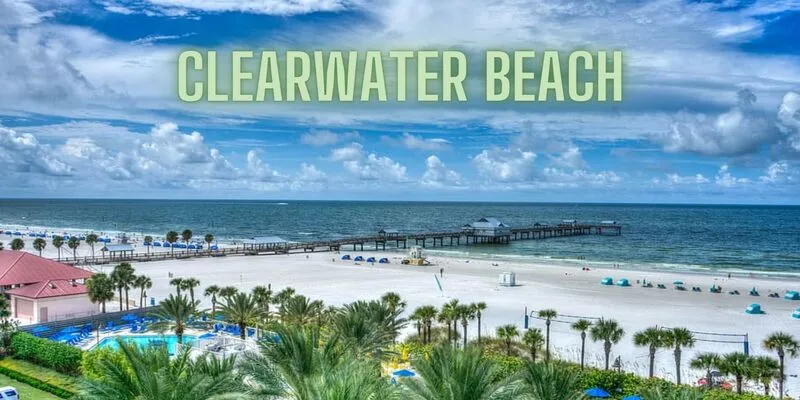 Clearwater Beach has crystal-clear water and sugar-white sand. This famous vacation spot will give you the vibes of small towns. You can spend as many days as you want and enjoy the helicopter ride, which is budget-friendly. If you want to see the untouched beauty you have never experienced, visit the Caladesi Island State Park. A large number of tourists love to visit Clearwater Marine Aquarium, which is inspired by "Dolphin Tale." Apart from these, you can roam the streets and enjoy live performances, purchase local things, and, later, enjoy the sunset.
Sarasota City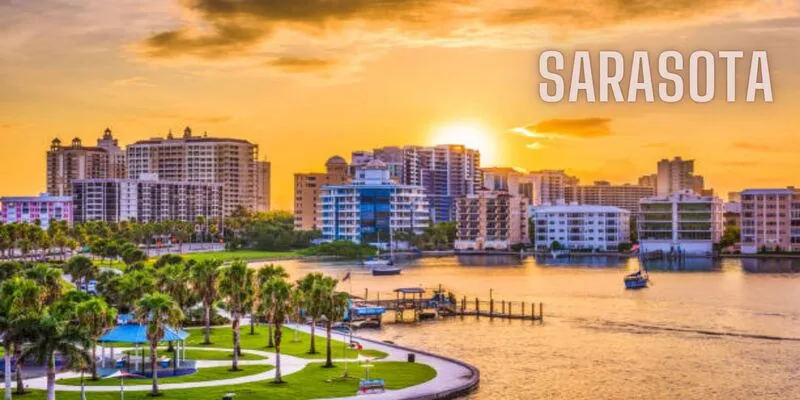 Sarasota is one of the most beautiful cities and is listed among the best vacation spots in Florida. For nature lovers, this place is a paradise. Here, you can enjoy the sunset on Lido Beach, watch colorful and unique butterflies flying around you in Marie Selby Botanical Gardens, and visit the Aquarium and Mote Marine Laboratory to enjoy the Marine Life. The aquarium and Mote Marine Laboratory of Sarasota City are well-known for Sharks, Manatees, and also Sea turtles.
Marco Island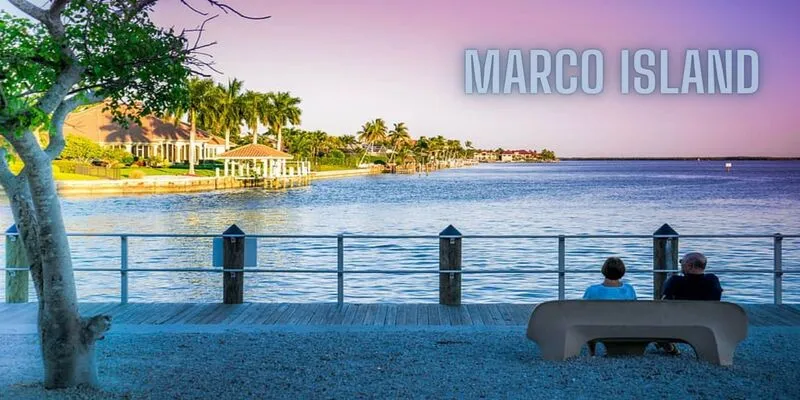 Marco Island is the largest Island among 4000 islands in Florida. You can experience incredible water sports like fishing, kayaking, and boating here. The view here attracts many tourists to swim, sun tanning, and also hunt for driftwood. This place would be the best choice for those looking to do nothing. Before leaving Marco Island, visit the Marco Island Historical Museum if you want to learn about the ties of the Island, and visit the Ten Thousand Islands National Wildlife Refuge if you're going to see turtles, wild animals, and manatees.
Anna Maria Island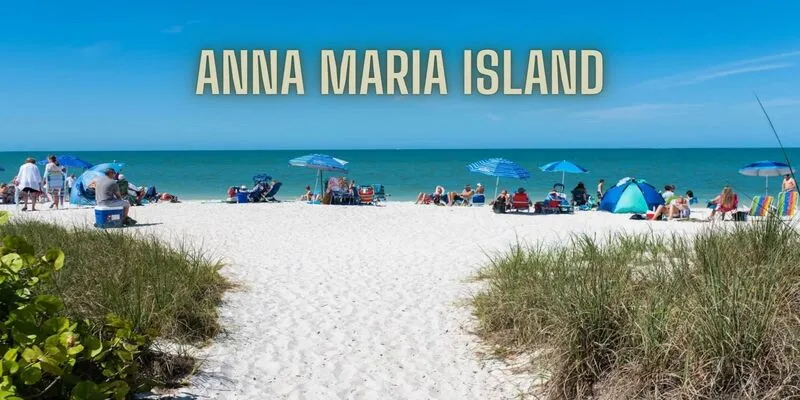 Anna Maria Island is a small town in Florida on the Gulf Coast. This island has small private beautiful beaches where you can enjoy fun activities, such as kayaking, Swimming, and fishing. If you are stressed, you can come here and sit on the beach to relax and enjoy the sunset. The beaches of Anna Maria Island are very calm and away from crowds. In the evening, you can explore the local shops to find many antique pieces for home decoration and galleries. You can also enjoy the bike ride, which anyone can afford.
Key West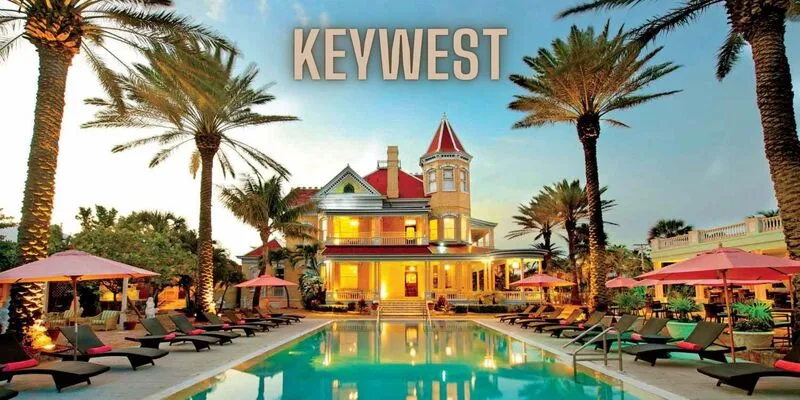 KeyWest is an island city in Florida. In this city, you will find, from minor to big Colorful pastel-painted houses, giant palm trees, the historic home of Ernest Hemingway, and bars where you will see the actual nightlife of the locals. You must try diving, fishing, and snorkeling if you want fun outdoor activities. Before leaving this beautiful place, don't forget to visit Caribbean-inspired cuisine, museums, tropical key lime pie, galleries, and also fresh-caught seafood.
Everglades
Everglades is one of the most extensive manifold ecosystems. It is situated inside the swamplands of Florida in plain sight. When you take a boat ride, you will get the opportunity to see panthers, alligators, and also manatees from very close. This ride will take an hour and let you explore the whole Everglades National Park. During the journey, the boat will stop multiple times so that you can learn something from your local guide. This spot is famous for activities such as Kayaking, camping, hiking, fishing, picnicking, and biking. Before coming to the last day of your vacation, make sure you experienced all the mentioned fun activities.
What is The Best Time To Go For Vacations In Florida?
The most beautiful and most visited tourist attractions are in South Florida. If you are going on vacation here, visit Florida at the end of April or at the start of November. The locals say you'll embrace the best weather in these months.
Regarding the cheapest time to visit here, you can book a flight from January to February and from August to mid-November. Airlines and Hotels often drop prices in these months, so it means you can save more for your vacation.
Final words
You should visit these places in Florida this vacation. You can go over here with your family or friends and experience the beauty and uniqueness of these places. For all the explorers around the globe, local tourists are available in all the mentioned best vacation spots in Florida and will guide you till the end of your journey. What are you waiting for if you get the most fun activities? Just pack your bags and take memorable snapshots from your favorite vacation spot.