Last Updated on October 26, 2023 by Rick Spiegel
Wondering how to book Emirates First Class well it is among the top choices for finding first-class flights. Emirates Airlines first class offers a unique inflight experience that tops many travelers' bucket lists. You can enjoy drinks and snacks with your fellow passengers in an inflight bar while you enjoy the most luxurious seats in the sky.
Knowing the services Emirates provides its first-class travelers is a great way to ensure you get the most out of your flight.
Benefits of Traveling in Emirates First Class – Travel in the Luxury Aboard Emirates
The flight service of Emirates Airlines First Class includes complimentary beverages such as beer, cocktails, and wine, all of which are priced in coach. In addition, many more facilities for making your flight more comfortable, such as snacks and a wide variety of meals, are also available.
You are offered many unexpected luxurious amenities when traveling with Emirates First Class.
As part of the service, there will be a rest area for passengers between the nighttime flights and a business center for pre-flight calls.
From the moment you arrive at the airport, Emirates sets the standard with a lounge that offers a wide variety of amenities, like a shower with luxurious toiletries.
There is also a buffet with a dedicated dining room in the Emirates and an a la carte menu for sit-down meals.
In addition to premium wines and beers, passengers can also enjoy a variety of premium beverages before the flight.
First Class on Emirates Airlines is one of the most incredible experiences, so you'll want to make the most of it. However, even the most budget-minded can be blown away by this fantastic journey with some planning.
How to Book Emirates First Class Flight?
Visit www.emirates.com.
Login with your ID & Password.
Click on Award Travel.
Enter your date and route.
Choose Emirates First Class.
Book your desired flight from the list.
Make the payment.
Once your booking has been confirmed, you will receive an email with flight details and the status of your booking from Emirates Airlines.
How to Book Emirates First Class with Miles?
Visit www.emirates.com.
Sign in using your ID & Password.
Select the redeem your miles option.
Enter your travel date along with your destination.
Choose your travel class as first class.
Confirm your flight from the list.
Provide all your required details.
Fill in the payment info and click on confirm.
With Emirates, you can expect the following when you fly first class:
Boarding – As well as boarding first (with plenty of time to enjoy premium bubbly), first-class passengers can board from a private jetway via the first-class lounge if they so desire.
Seat – There is a spacious suite in the first-class cabin with lie-flat seats in Emirates first class.
Lounge – Emirates first-class lounges are a special treat for travelers. You can access Emirates or partner lounges depending on your flight origin. If you are flying out of Dubai, arrive early and enjoy the spacious lounge, including a cigar bar, a sauna, duty-free shopping, a business center, a wine cellar, and plenty of quiet seating.
Emirates First Class Baggage Allowance:
Most Emirates flights limit the amount of luggage allowed based on its total weight rather than the number of pieces. Most first-class flights allow 110 pounds (50 kilograms) in total. Two pieces of luggage are allowed on flights between the U.S. and Europe, weighing up to 70 pounds (32 kilograms).
These restrictions apply to size and weight.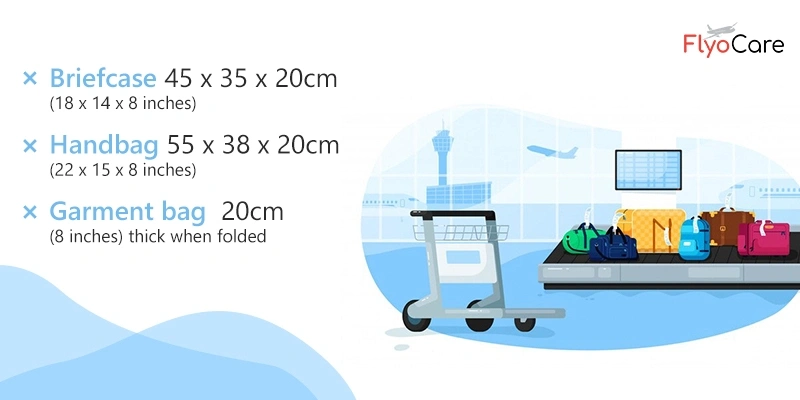 While duty-free liquor, cigarettes, and perfume purchases are also allowed, exceptions apply with the new liquid restrictions. Each piece must weigh no more than 7 kg (15 pounds).
Upgrade to first class on Emirates?
Use your Emirates Skywards Miles to upgrade your upcoming Emirates Airlines flight. Please enter your booking details to determine how much it would cost to upgrade to Emirates Airlines Business Class or Emirates First Class using an online payment method.
You'll automatically be upgraded to the next cabin class when an upgrade becomes available using your Skywards Miles. Sign in for Emirates upgrade alerts so Emirates can notify you if an upgrade becomes available.
There is a wide variety of upgrade prices depending on the flight time and route, ranging from around $300 to approximately $1,500.
The best way to upgrade from Emirates Business Class is to do so at a relatively low cost! Taking Emirates First Class on an Emirates Airbus flight is worth it since you get all the amenities, including the opportunity to shower in the air.
Frequently Asked Questions
What do you get when you fly First Class with Emirates?
There are several seating areas (each with its food station), a spa facility (with complimentary treatments), a restaurant, a business center, a cigar room, a wine cellar, and two sleeping rooms (each with dozens of day beds).
Does Emirates First Class have cameras?
Polaroid cameras are installed on Emirates planes so crews can take pictures of passengers, which are then presented in a cute picture frame.
Does Emirates first class have showers?
First-class passengers on Emirates can take a shower once per flight. The shower room is typically available for 30 minutes (although it is possible to spend longer if not otherwise scheduled). However, you only have access to running water for five minutes.
Can you keep Emirates blankets?
The blankets can, however, be kept as long as a flight attendant tells you that you cannot, either in a spoken notice ("Flight attendants will now collect your pillows and blankets") or written information, such as a card in your amenity kit. The items passengers steal aren't the only ones they steal.
How much does a First-Class suite on Emirates cost?
In the United States, aird can go as high as AED 36,700 (USD 10,000), even for one-way flights. From Dubai to New York, the price stands at AED 38,700 (USD 10,500), while to London, it costs AED 28,650 (USD 7,800).
What is it like in Emirates first class?
You'll feel like you're flying on your private jet; a few steps away is the ultimate lounge bar and an onboard shower spa. When the privacy doors are closed, you're in your own world.
How Do I Contact Emirates Customer Service by Phone Number?
You can contact Emirates by phone from the US but now you want to make some specific changes in your itinerary like changing the flight, and date, adding baggage, etc. then you can dial the phone number of the airline representative that is +1 800 777 3999.
More on Emirates: How To Do Seat Selection On Emirates?