Last Updated on November 21, 2023 by Rick Spiegel
Are you in need of assistance with American Airlines flights or related services? Travelers may dial the American Airlines Customer Service Phone Number related to the concerned department for instant help. There are a lot of channels through which travelers can speak to a live person at American Airlines. The airline assists its commuters in multiple languages.
AA Reservations number: 800-433-7300.
AAdvantage Executive Platinum Number: 800-882-8880.
AA Number Espanol: 800 633 3711.
AA contact number for accessibility arrangements: 800 237 7976.
American Airlines Phone Number: Seek Assistance in Different Languages
If you are within USA or Canada you can call the following numbers and speak to a customer service executive on AA in your preferred language.
| | |
| --- | --- |
| Language | Numbers |
| English | 800-433-7300 |
| Espanol | 800-633-3711 |
| French | 800-756-8613 |
| Portuguese | 866-824-8717 |
| Japanese | 800-237-0027 |
List of Languages AA Provides Support in
| | | |
| --- | --- | --- |
| Country | Number | Language |
| Saudi Arabia | 800 850 0685 | English |
| Qatar | 00800 100 669 | English |
| UAE | 800 0330 5924 | English |
| Mexico | 800 904 6000 | Spanish/English |
| Panama | 269 6022 | Spanish/English |
| Peru | 0800 40350 | Spanish/English |
| Colombia | 01 800 9171 045 | Spanish/English |
| Brazil | 11 3004 5000 | Portuguese/English |
| United Kingdom | 0 207 660 2300 | English |
| Turkey | +44 207 660 2300 | English |
| Switzerland | 0848 289 289 | German/French/Italian/English |
| Portugal | 808 200 958 | Portuguese/English |
| Italy | 02 3859 1485 | Italian/English |
| Greece | 21 1181 3884 | English |
| Germany | 069 5899 6485 | German/English |
| France | 0821-980-999 | French/English |
| Puerto Rico | 800 981 4757 | English |
| South Korea | 02 64 38 9008 | Korean/English |
| Singapore | 6349 8444 | English |
| New Zealand | 09 308 4014 | English/Japanese/Korean/Mandarin |
| Australia | 02 9101 1948 | English/Japanese/Korean/Mandarin |
| Japan | 03 4333 7675 | English/Japanese |
AA Contact List
Manage Your Trip with American Airlines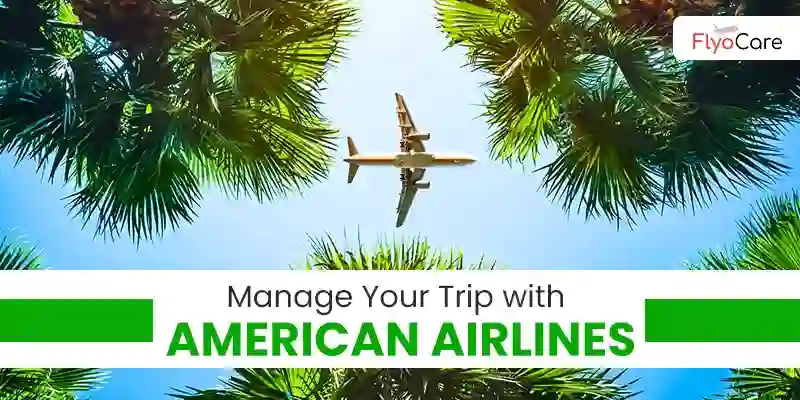 Travelers can contact AA by many methods, like phone, social media, or email support. Yet, travelers who want immediate action and solutions should contact the Airlines by calling their contact number and speaking to a live person. The other methods also provide complete assistance but would take some time.
American Airlines provides a contact number that will get connected to the airline team and after sharing the travelers' issues, they will transfer the call to the respective department, like reservation, lost and found, or any department that commuters want.
However, the airline has contact numbers for each country and in different languages.
Travelers may call American Airlines Number USA at 800-433-7330 and share their concerns related to the flight or services.
You can call American Airlines number as they are available for 24 hours and all seven days in the USA.
Flyers must talk to a live person for different department problems at their toll-free number.
Travelers can call the live representative and add any service, including seat selection, carry-on luggage, flight book, special assistance, wi-fi, or adding a pet.
The Airlines also has a number that will connect its Travelers to the Executive Platinum department from where they can share their queries.
Moreover, customers can also raise a complaint they face during the trip regarding any service or flight.
How Do I Reach Customer Service at American Airlines Via Phone?
To get the correct contact number of the Airlines, commuters should check before calling the number through the official website.
Travelers must visit the official website of www.aa.com.
Now, continue to go to the Contact Us option.
In the menu section, many numbers will be mentioned according to the language from which travelers can copy the number to Call.
Call the number and follow the IVR instructions.
After choosing the preferred key, a live person from American Airlines's customer service will connect with the customers on the phone call.
American Airlines Live Chat Assistance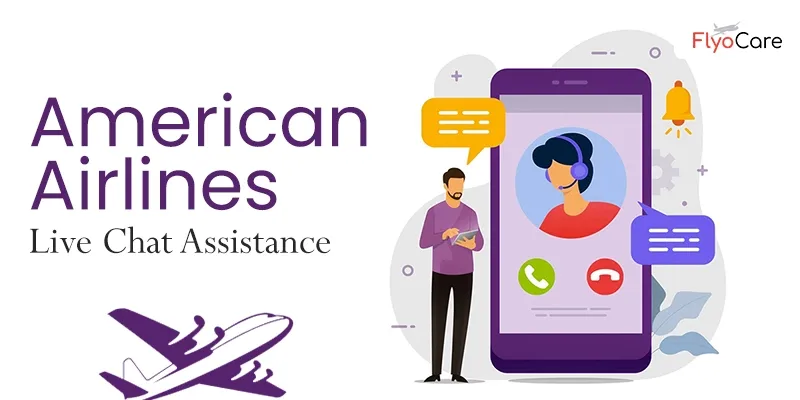 Travelers also have an alternate option of live chat at American Airlines. They can chat with the bot at any time of the day and get answers. However, to connect to a live agent, they need to follow these steps.
Go to the Contact page on the official website.
Now, choose the blue icon at the bottom of the page.
The chat window will pop up and the Airlines chatbot will introduce itself.
The chatbot will offer a few options. Choose any of the relevant options.
After that, the chatbot will provide you brief answer along with a few more options.
Select the "I still need help" option.
The chatbot will request to log in to the account.
As the traveler logs in, the agent will connect with the Traveler on the chat.
How Do I Send Email to American Airlines?
The Airlines has email support that allows customer to fill out their details and descriptions of their concerns.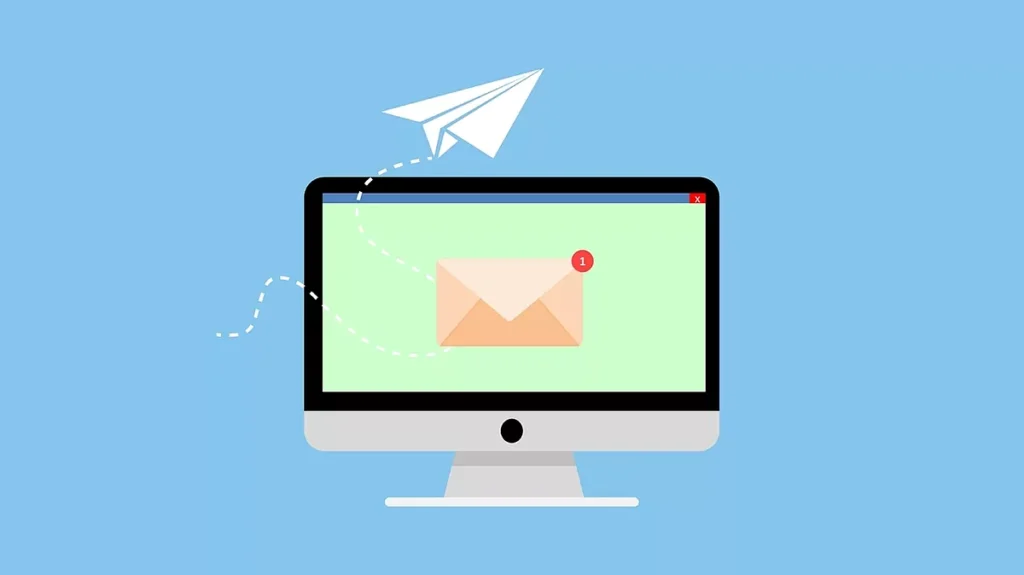 Visit the website and navigate to the contact page. Here, travelers will find the option of Email, and a contact form will open.
Moreover, one has to choose the category and topic from the menu and later a description box will appear.
Travelers can pick any of the following topics.
Compliments and Complaints.
Group Bookings confirmation.
Trip Insurance Verification.
Now, Travelers have to fill out the subject, contact details, topic of concern, and a small description.
The description must not exceed 1500 characters and after that travelers can submit the request.
Can I Get in Touch with American Airlines on Social Media?
Yes, You can also contact AA via social media apart from calling the number or email. The airline has an account on social media platforms to communicate and provide information about its deals and services. Thus, flyers can use them to stay updated about the recent promotions on AA. However, they can also use it to mention complaints regarding the flight if they face any inconvenience.
Social media handles:
American Airlines AAdvantage Number
If the customer is a frequent flyer and a member of the AAdvantage Program, they will get priority assistance from the airline. AA offers a separate hotline number for the members.
Travelers within the US and Canada can call 800 882 8880. However, international travel commuters can call their respective reservation numbers.
They can also call their specific reservation number.
commuters can call between 7 A.M to 10 P.M, Central Time.
How to Contact the AA Special Assistance Coordinators Team?
If you have any sort of disability and want to make a wheelchair request then, the AA Special Assistance team will look after you. Moreover, if you are bringing any medical assistive devices, then AA will take special precautions for you. You can contact airline 48 hours before the flight for the arrangements.
AA contact number for accessibility arrangements: 800 237 7976
AA contact number for hearing or speech impaired travelers: 800 735 2988
AA assistance number for previous flight: 800 892 3624
Call 711 to be connected through the National Relay Service
You can also make a special assistance request by filling out the online form.
File a Complaint with American Airlines over a Phone Call
they are able to provide guidance or answer your question on a phone call to solve the passenger's concern, regardless of whether it is a complaint regarding any service or crew members. They make sure that flyers must have a comfortable and satisfactory flight. If, for some reason, Travelers have any issues, they can call the airline and contact the live person to resolve it. Travelers can raise complaints about various customer service issues such as:
To check Fare, Flight Status, Itinerary, or Destination.
For any Products and Services, add a Service animal or to get a billing receipt.
In case the commuter want to request compensation for any cancelation of the flight by the airline.
AA allows customers to contact through phone to claim a refund.
When flyers want to correct their name on the flight booking.
In case, when commuter want to raise a complaint against the inflight attendant.
Also, if commuters luggage is lost or damaged.
Benefits of Reaching Out to American Airlines Via Phone
However, traveler might get confused while choosing the mode of contacting the airline. Whether they should call, go to the official website and try on their own, or visit the airline office for any assistance. However, to clear the doubts, you may need to contact support
The airline provides real-time assistance.
While reservation using AAdvantage Executive points, traveler can contact the live agent and know the ways to redeem.
customers get the best solutions to their queries, as the airline provides satisfactory solutions
Also, if a traveler wants to add a pet to their flight, they can call the the airline.
However, if customer want to make ticket changes or cancel their ticket or request a refund, they can call and connect with the representative or reach to ticket counters.
Travelers can contact support to reserve the tickets.
Moreover, if flyers want special assistance like in-flight or at-airport wheelchair assistance, they can call the airline team and request to add.
Flyers can contact the airline team to claim a refund.
Moreover, travelers will be able to receive immediate answers on all the issues related to the airlines.
Frequently Asked Questions(faqs)
What is the fastest way to contact American Airlines Customer Service?
You may please contact live agent via Phone call as customer care is found to be very prompt in solving issues over a call.
How do I contact American Airlines customer support team?
You can contact support by many methods including, phone calls, social media platforms, live chat, or may also like email assistance. All the methods will get you connected with the customer service representative where you can share your problems and get a solution.
What is American Airlines AAdvantage Executive Platinum Number?
American Executive Platinum members within the USA and Canada can call 800-882-8880 to get in touch with the live executive. You will get 24*7 support. International commuters can call the reservation numbers of their regions.
Does American Airlines offer assistance in Espanol?
AA provides travelers with different contact numbers and languages that can speak in their preferred language. So, travelers who want to speak in Espanol can call 800-633-3711 and get quick assistance.
How do I contact American Airlines for Lost and Found Items?
travelers must visit the official website and fill out the form for lost items at the airport gate or in the aircraft. The airline will search for the item
for 30 days. Travelers can call the American Airlines Baggage, Lost and Found department for further assistance.
What are American Airlines assistance hours?
customers can contact AA in the U.S via phone call at any time of the day. They are available for 24 hours per day. Yet, to contact other countries, there is a particular time that one can check on the official website.
Can I claim my damaged baggage through the phone on American Airlines?
If your baggage is lost or damaged by the airline. You need to fill out the baggage form later to track it, or claim compensation for damaged bag. Passengers can later call the airline to track the status of their claim.
What is the phone number for reservations offices on American Airlines?
You may need help with reservations to reserve a ticket on American Airlines, passengers can call 800-433-7330, which operates for all seven days and 24 hours in the USA. Moreover, not only reservations, travelers can add or remove any service by calling the airline.
Where do I send my complaint to American Airlines?
Passengers can either Call them on their Official Contact Number or may contact via Email also If you want to send a letter to customer relations, the address is: American Airlines Customer Relations; 4000 E. Sky Harbor Blvd.; Phoenix, AZ 85034.
How do I write a complaint email to an airline?
When you write a letter to − customer service − american airlines here's what to Include in Your Complaint Letter
The facts surrounding your complaint.
Ask for compensation or make a demand using clear, concise, and professional language.
Include any law or act you are relying on.
Include your contact information.
Can I get compensation from American Airlines?
Depending on the type of ticket you purchased, you could be eligible for a refund, voucher, or an alternate flight. If your flight is delayed due to circumstances within the control of American Airlines, you may be eligible for compensation.
Why isn't my receipt for a trip on aa.com?
Please allow for a processing time of 72 hours or more for your transaction to be visible in your aa.com/myreceipts Ensure accurate verification of the provided details, including your purchase date, last four digits of the credit card, and last name and you may be able to find your trip receipts if need more help contact support.
How do I find cruise information?
You may select "Cruise" under Travel Plan on the top navigation bar.
How do I cancel my car rental service?
You can cancel your rental online. Cancellation penalties will not apply to this service.
Does American Airlines provide support if you bought your ticket from a third-party?
If you purchased your ticket through a third-party travel agency, such as an online travel website or a travel agent, you may need to contact the agency directly for assistance with cancellations or refunds. American Airlines may not be able to process refunds directly for tickets purchased other channels.
More on American Airlines:
American Airlines Seat Selection
American Airlines Unaccompanied Minor
Change Return Flight American Airlines
How to Redeem American Airlines Miles
How to Redeem American Airlines Flight Credit
How to Upgrade to First Class on American Airlines
What is the Premium Economy On American Airlines?
How Does American Airlines Standby Work?
How to Print Boarding Passes with American Airlines?
Why is the American Airlines App Not Working?