Last Updated on August 25, 2023 by Rick Spiegel
With the increasing flight travel, the need to provide assistance to passengers onboard and offboard is increasing day by day. Passengers commonly contact the airlines to add or make any changes to their flight booking. However, most airlines offer contact details on their official website to connect with them. In the same way, Avelo Airlines has many official handles where travelers can contact the airline and try to provide them with a solution for their queries and concerns. However, flyers can find it difficult to understand the process of how to contact Avelo Airlines. So, if you are one of them, then you don't have to worry anymore. In this particular blog, we will be covering all the means available to speak to the Avelo Airlines executives.
5 Best Ways to Connect With Avelo Airlines – Contact Information
Passengers looking for answers to how to contact Avelo Airlines can use several methods, including adding or removing service, solving their issues, information about policies, and having any complaints. The airline provides many ways for flyers to get live assistance.
Some of the ways are:
Log in to the official website.
Steps to get in touch with a Live Person at Avelo Airlines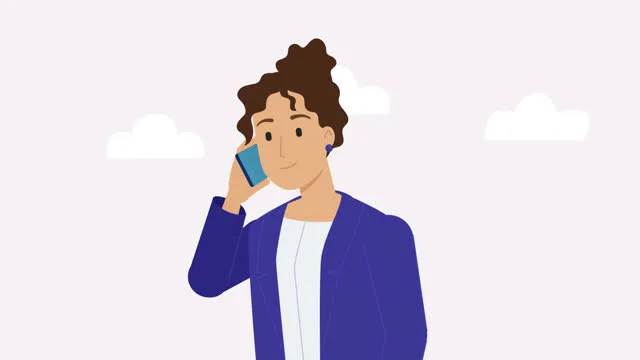 Go to the Contact Us page and find the correct phone number according to their country.
Dial the given number and follow the IVR instructions.
Passengers can press the desired key.
 Lastly, the executive will connect with the passenger and will listen to the issue, and try to resolve it.
The number for reaching the Avelo Airlines Live Person is (346)-616-9500.
Under a few special services, it becomes necessary for the traveler to get in touch with a live person on Avelo Airlines. More details below:
Chartering an Avelo Airlines Flight
If there is a group of 40 or more members then it is best to charter the Avelo Airline. The charter flight is available to North America, and South America including the Caribbean. After connecting to an agent, the traveler has to share the flight requirements and request a charter quote. Travelers can book the charter flight at per convenience.
Requesting Special Assistance
Avelo Airlines allow travelers with special conditions to make assistance request at least 24 hours before departure. Travelers should call early so that the airline can prepare the staff and space for wheelchairs in the aircraft.
Add a Pet on the Flight
The pet service offered by Avelo Airlines is on a first come first serve basis. Since the capacity of each aircraft is eight carriers, travelers should reserve the pet's spot by calling the airline at (346) 616 9500. The airlines allow passengers to travel with their pets by informing them in advance and booking a seat.
Social Media Also Effective For Contacting Avelo Airlines
Social media platforms are becoming popular ways to provide feedback to the airline. It is not only for posting photos or sharing memes but, one can also connect to solve their problems with an airline. Avelo Airlines is active on Facebook, Twitter, Instagram, and Linkedin. Passengers can direct messages to Avelo Airlines and a live agent will respond. There is a waiting time of up to 30 minutes and they will be connected for their answers.
Facebook: facebook.com/AveloAir
Twitter: twitter.com/aveloair
Instagram: instagram.com/aveloair
Linkedin: linkedin.com/authwall
How to Contact Avelo Airlines Over an Email?
Avelo Airlines has email assistance where passengers can send mail to the airline and the executive will reply by mailing them back. Travelers can share their complaints, compliments, or questions via e-mail. The maximum response time is 48 hours. Travelers can send their mail to [email protected].
For baggage delay, flyers can fill out the form and send it to [email protected].
Describe Your Experience with a Feedback Form
The airline has a feedback form for passengers when they face any issue with their booking. The form is mentioned on Avelo Airlines' official website on the Contact Us page. Continue with the link given and mention the details, like the passenger's first and last name, email address, and confirmation number, and write down the concern. Moreover, passengers can attach a document for more clarity.
In case of written complaints, the airline will resolve the issue within 60 days.
Help Yourself with the Manage My Booking Facility
The manage booking feature is the easiest way to handle reservations. Passengers can log in to the official website and mention their booking number and name to retrieve their booking details. This helps in saving time and those who are uncomfortable talking on the phone can access it on their own.
Why Passengers May Require To Contact Avelo Airlines?
Passengers should call the airline for information about the issues or problems that they might face during their travel. The airline helps passengers to solve their queries and complaints via phone calls. There are many reasons that push the passenger to contact the airline.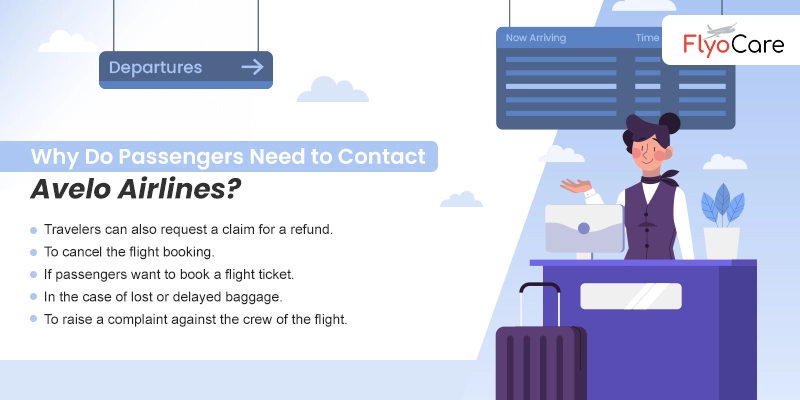 If the flight is delayed, travelers can call and find out the flight status.
Flyers who want to make changes to their booking.
To add a service, including pets, special assistance, seat selection, baggage, and many more.
Also, if they need to correct their name on the booking.
Compensation for any delay or cancelation in the flight by the airline.
Passengers want to know about the airline's policies and regulations.
Situations When Avelo Airlines Contacts Travelers
In many situations, the airline contacts their passengers to convey information about their flight bookings, if any changes occur. Passengers receive the information at their registered phone number with Avelo Airlines. The reasons could be:
To Inform Flight Status
The airlines inform passengers about any delay or cancelation of the flight on the same day or coming seven days. The airlines ensure to contact their passengers within 30 minutes of knowing of the changes.
Provides New Deals and Offers
The airline takes the passenger's phone number and email address while registering them. Later, when new discounts and deals start, the airline sends a message to the passenger's contact number or email address.
When Baggage is Delayed
Avelo Airlines tries to provide a satisfactory service to its passengers, but somehow passengers' baggage does not arrive at the destination. The airline stays in contact with the traveler till they hand over the baggage and inform them of the updates.
Frequently Asked Questions
Can I claim a refund by calling Avelo Airlines?
Yes, you can call the airline helpline number connect with a live executive, and request them to process their refund. You need to provide all the flight details to start the process for a refund. Once the executive approves, passengers can get a refund in a few working days.
What Assistance Avelo Airlines executives can provide?
Avelo Airlines executives will provide assistance with flight booking, adding a pet, seat selection, baggage allowance, special assistance services, and much more.
How do I complain to Avelo Airlines?
Passengers can raise complaints via call, email, social media, or a feedback form. When passengers directly call and connect with a live person, they get a solution at the earliest. Whereas through other modes, it would take a few days.
What is a feedback form on Avelo Airlines?
The airline provides a feedback form for helping passengers write their concerns or complaints if they face any during their flight or while booking. The form consists of the passenger's name, booking number, email address, and a description box where passengers can write their queries.
What is the phone number to speak to a live person at Avelo Airlines?
However, airlines have different numbers for each country to connect and help out the passengers. For the United States, passengers can dial (346)-616-9500.
Can I connect through social media at Avelo Airlines?
Yes, passengers can check Avelo Airlines' social media handles to ask for assistance. The airline has accounts on Facebook, Instagram, Twitter, Linkedin, and TikTok. Therefore, passengers can directly message them stating their concerns and a live agent will connect them to solve their queries.
How to contact Avelo Airlines through email?
Passengers can write an email to [email protected] stating their concerns. The airline will respond to travelers within 48 hours.
How to connect at Avelo for damaged baggage?
Passengers can choose any method to connect with the Avelo team for baggage damage or delay. Yet, the best way to communicate is to stay at the airport first, if they find their baggage missing or damaged. Later, after filling out the baggage form, take regular updates from the airline over a phone call.