Last Updated on October 27, 2023 by Rick Spiegel
Traveling with your furry friend can be a fun and exciting trip, but planning a trip by flight with pets can be a challenging task. One has to check whether the airline will allow the pets or not. If you are traveling on United, then you can book for your pet too. The legacy carrier allows the pet to be on board under certain guidelines. But, you may want to know how to add pet to United flight.
Whether you are booking a new flight or want to add a pet to your existing United Airlines flight, you will get all your answers.
Ways to Add a Pet on United Flight
Travelers can add their pets, such as a small dog or cat on their flight booking with United Airlines. The answer to the question "How to add a pet to a United flight" is the official website or call the reservation department of United. Passengers with emotional support animals or therapy animals can also use the following methods to reserve seats for their pets.
Add a Pet Via the Official Website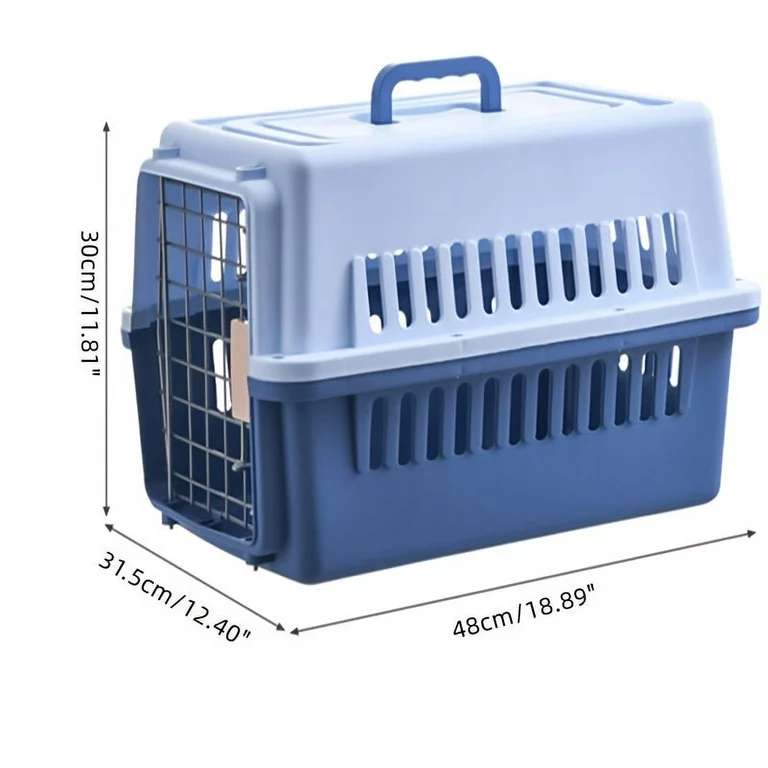 It is the most convenient way to book a spot for your pet. Remember that United does not allow booking for pets through their mobile app. So, you have to rely on United.com to reserve a seat online for your pet.
Let us have a look at the steps of adding a pet while booking a flight.
Firstly, visit the official website of United Airlines.
Now, the menu will show the "Book flight" option.
Click on the "Advanced Search" option.
After that choose a round-trip or one-way trip with particular dates.
Herein, now enter the departure, and arrival city, along with direct or connecting flights.
Later choose the class type, fare, and seats.
Furthermore, a section will appear with pets in cabins. Continue with the option.
Select the number of pets, as well as departure and arrival city.
Click on the "Find Flights" option.
Choose the desired flight.
Fill out the passenger details and also the pet details.
Submit the required documents and health certificates of the pet.
Finally, pay the ticket and pet fees.
In case you have already booked your ticket earlier and now want to add a pet to your booking, then the quickest way is to utilize the United Manage Booking tool. Here are the steps you need to take.
Visit United.com.
Now, navigate to the "Manage My Trips" tool.
Enter the confirmation number along with the passenger's name.
Trip details will appear on the screen.
After that, choose the "Add Pet" option.
Enter the pet details.
Submit the pet's medical documents.
Now, pay $125 as a pet fee.
After the payment, your itinerary will reflect the pet on your booking.
Add Pet on United by a Phone Call
Another way to book a flight for your pet is to make a phone call to United Airlines. For international flights, travelers have to call the airline.
Dial +1 800 864 8331.
Now, follow the IVR instructions and choose the desired key to proceed.
Later, an executive will be connected to the call.
Passengers can request the agent to book their flight and also for their pet.
The executive will require a few details, like arrival city, departure city, number of passengers, pet information, class, and fare type.
Pay the pet fee to confirm your booking.
When check-in, submit the pet's health and vaccine documents. Once the agent approves of the pet's papers, travelers can board with their pet.
Destinations That Do Not Allow Pets on Flight
Australia
Cuba
Hawaii
Hong Kong
Iceland
Ireland
Jamaica
South Africa
Tahiti
New Zealand
Dubai
Norway
United Kingdom
How to Add a Service Animal to a United Flight?
Only dogs are allowed as service animals on United or United Express flights. These dogs help passengers with disabilities, like physical, sensory, cognitive, or any other that require assistance. They are trained to perform tasks.
Adding a service animal to your United flight is in two parts, first booking the trip and second, choosing the correct seat. The foremost thing is to inform the airline that passengers are traveling with a service animal. If you want to know how to add a pet to a United flight, then read further.
Adding Service Animal for Domestic Flights
While booking, passengers must check if the service animal option is available when they enter their booking information.
After booking, passengers can go to My Trips to check the availability and continue with the option to add a service animal.
Adding Service Animal for International Flights
It includes flights to Hawaii and Guam.
As there may be destination-specific rules for traveling with a service animal.
Passengers must call the assistance team at 1800-228-2744 to add their service animal.
While Selecting Seats
The service animal should sit on the floor area in front of the seat.
According to the size requirements, passengers can make their service animal sit inside the carrier.
Travelers cannot choose an exit row when traveling with a service animal.
Passengers also have to fill out the Department of Transportation forms. In the form travelers have to provide the following information:
Breed of the dog
Weight.
Vaccination information.
Vet information.
Flyers need to carry the printout of the form during check-in and at the plane.
What to Do After Booking a Pet to a Reservation?
Travelers need to take out the printout of the forms submitted for pet approval.
Also, they have to keep vet vet-approved medical certificates for their pet. The required age of puppies and cats must be at least 2 months for domestic flights, and 4 months while traveling on international routes.
Ensure that the carrier they purchased is as per United Airlines Pet Policy. Pets must travel in hard-sided or soft-sided carriers. And, the carrier must fit under the seat in front of the passengers. Only service animals can travel without the carrier in the cabin.
Size for the hard-sided carrier: 17.5*12*7.5 inches (L*W*H).
For soft-sided carrier: 18*11*11 inches (L*W*H).
After Reaching the Airport with Pet
After arriving at the airport, passengers must visit the United Airlines check-in counter with their pets and show a confirmation number which is available through the My Booking section. Later, passengers will get a special bag tag for their pets' carriers.
Moreover, United Airlines also has special relief areas for pets traveling with passengers at airports. The airports have places where travelers can take their pets to use the washroom. One can locate these areas through the United app about the airports.
While on the Flight
Once the pet is in the cabin, the carrier doors should be closed and they must be inside the carrier which will be kept under the seat all the time. There should be enough space that pets can sit, roam, and turn around inside the carrier.
Frequently Asked Questions
How do I add a pet to my United flight?
You can add your pet to United flights through the airline's official website. For international pet travel, you can call United at +1 800 864 8331 and request the executive to book a ticket for their pet.
What is the phone number to add a service animal to a United flight?
Wondering how to contact United Airlines representatives over a phone call to add pet on United flight. Passengers who are looking to add a service animal to their booking have to reach out to the special assistance desk of United Airlines. They can dial 1800-228-2744 and ask the executives to make the reservation.
How much does United Airlines charge for adding a pet to the booking?
United Airlines charges a fee of $125 each way for adding a pet. There is an additional fee of $125 if the domestic flight has a layover of more than 4 hours and international flights have a layover of more than 24 hours.
Does United offer Petsafe?
No, currently, United Airlines has discontinued the PetSafe services. However, only military and state department pet exemptions are allowed.
Where to sit with a pet on the United flight?
Passengers will have some restrictions for selecting seats while traveling with their pets. Moreover, it depends on the type of aircraft, and each aircraft has a limit to allow a number of pets to travel.
How to add a pet to a United Airlines existing flight?
Travelers can add pets to their United flight booking later through the Manage My Trips feature available on the official website. Flyers must access the trip details via My Trips and choose the add pet option. After that, they can follow the on-screen prompts to complete the request.
What are the age criteria for adding a pet to a United Flight?
For domestic routes, the minimum age of a pet should be at least 2 months, whereas for international routes, pets should be at least 4 months old with complete vaccinations.
Does United allow pets to travel as cargo?
No, United Airlines does not allow pets to travel as cargo or checked baggage. Passengers can only add small pets, such as cats and dogs, that can fit in front of their seat in the cabin.